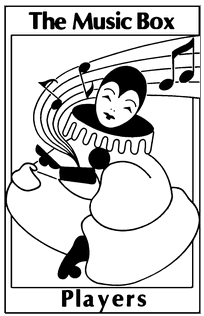 Back Fence News
Players' Personal Notes of Interest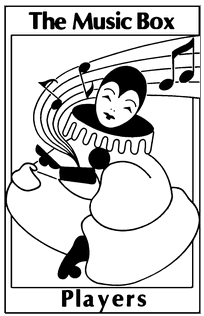 ---
Bubble Wrap Appreciation Day!
Virtual Bubblewrap © www.virtual-bubblewrap.com
virtual-bubblewrap-distv1.1
---
Bill and Laure
Bill Ulichney married Laure McPherson on July 30, 2010 at Leu Gardens in Orlando, Florida.



Other than how happy he is, that's all we know. But isn't that enough? :o)

More things we learned: Laure's daughters were Maids of Honor, Bill's brother Mike was Best Man. They had a reception at Seasons 52, went to a Polynesian Luau, and Laure took Bill for a birthday dinner at the House of Blues!
---
Breakfast of Champions!
Craig Lee Thomas has a SAG New Media contract to create a web series:

based on video vignettes he and Lisa J. Dooley created in Queens before moving to Hollywood.

"Waffle plus Pancake" examines life with Jo (Lisa) and Nate (Craig) as they share fun, friends, family and a small apartment after college.

Joining the creative team is Craig's long-time friend and fellow valley thespian, Michael Kuzmak, who collaborates on scripts and is the production engineer and cameraman!

Order up! One helping of "Waffle plus Pancake" will leave you hungry for more.
---
Hair today, gone to Florida
Just days after finishing her Freshman year in college, Emily Thomas took a deep breath and closed her eyes as over 14 inches of her beautiful brown hair was cut in one snip of a scissor. But this wasn't just a fashion whim, Emily donated the shorn ponytail to

a non-profit organization in West Palm Beach, Florida that provides hairpieces to disadvantaged children suffering from long-term medical hair loss.

Thank you, Emily, you're a 'cut' above the rest.
---
Lights, Camera, Film School
Joel Campbell (Sasha in "Fiddler on the Roof") has been accepted into the undergraduate studies in film and video production at The School of Visual Arts in New York City.

A career in film production has been a dream of Joel's since he was 6 years old and asked his grandfather if they could use his camera to make a Raiders of the Lost Ark sequel starring Indiana Joel. After graduating from Lake-Lehman and spending the past few years attending broadcasting classes at LCCC, his pursuit will now take him to the Big Apple in September.
---
A Spoonful of Status
Since graduating from New York University's Tisch School of the Arts in 2005, Michael Height has been working in theatre management both on Broadway and off. He worked briefly as the Assistant Producer on the hit Off-Broadway shows Altar Boyz and The Awesome 80s Prom before being hired as a Production Assistant on the Disney's The Lion King on Broadway. The Pridelands liked him enough that they promoted him to Assistant Company Manager, a position that he held for 2 1/2 years.

Just recently, Michael was transferred by Disney to be the Assistant Company Manager of the National Tour of Mary Poppins, and as ACM he's now living in Chicago where the show will rehearse, load-in, tech, and begin performances. In July, the show begins touring with its first stop in Cleveland, and Michael is excited to be along for the ride...




Anything Can Happen when A Man Has Dreams !
---
If I only had a...
Adam Orseck accepted a position as Technical Director with the American Theatre Arts For Youth, Inc. and will be on tour starting February doing "The Wizard of Oz"" in venues around the country.

We wish Adam luck and success! (But there's nothing like a road tour to teach you "There's no place like home.")
---
A New York Story
Right after his successful turn as 'Larry' in Parking Lot Lonely Heart (which garnered a terrific New York Times Theater Review) Craig Lee Thomas appeared in




featuring the premiere of five short plays by international prize-winner
Paul Manuel Kane


"New York Stories" ran through February 1. For information about Craig's current and upcoming work, visit CraigLeeThomas.com


---
Rhode Trip!
On May 10, Lauren Costanza went to New York to see "Gypsy" with her beau, Alexander Haynes, and afterward took a stroll through Central Park. A wonderful day, but Back Fence News? Only when Alex produced a beautiful ring he designed himself just for Lauren, and they were engaged to be married !

At the end of July, Lauren and Alex moved to his home state of Rhode Island, where Alex will join the carpentry team of the prestigious Trinity Repertory Company in Providence.

The couple will return to NEPA next year for a lovely summer wedding.
---
Our Own Heidi Chronicles
Heidi Germaine Schnappauf finished classes at Kahana Stunt School in Florida, and performed in a July 4th stunt show with Stunt Action Coordinators.

In August, she returned to NEPA to perform in "I Love You, You're Perfect, Now Change" at Nuangola Grove theatre with Wendy Popeck Evans and others.

After Labor Day, Heidi went back to New York City to work with one of the premiere stunt guys on the East coast, the stunt coordinator from CSI, Law & Order, and other movies and TV shows shot in New York.

We'll let you know what Heidi falls into next (or jumps, crashes, punches, kicks, shoots, slashes...)

For more information on any of Heidi's escapades, send her an email: Heidigs@gmail.com

Click here for more Heidi action photos!
---
Boy, oh boy, a boy!
Chris and Mary Ross are very proud to announce the arrival of grandson Christopher Daniel Rasmus, brand new son of Nicole and Joe Rasmus!

Born: April 29,2008 at 1:01pm Weight: 7 lbs.7 oz. Length: 20 inches

No pics yet, but we'll keep pressing.
---
My BFF has a BFA!
In December 2007 Craig Lee Thomas completed his Bachelor of Fine Arts degree in Acting at NYU's Tisch School of the Arts (Stella Adler Studio) and in March was named New York University Honors Scholar!


On May 14, Craig wore the distinctive Gold Tassel adorned with the Honors Scholar emblem at the first and only NYU Commencement Exercises in Yankee Stadium.

Craig is already a member of both the Screen Actors Guild (SAG) and the American Federation of Television and Radio Artists (AFTRA), a Certified Actor Combatant with the Society of American Fight Directors (SAFD), and with three seasons of professional experience with The Tony Award-Winning Utah Shakespearean Festival, he's an active member of Actors' Equity Association (Equity).

Stay tuned for more paternal puffery as it happens.
---
He's A Jolly Good Fellow
Michael Gallagher, our General Manager and resident theatrical genius, was surprised at the December 1 performance of "She Loves Me" when The Rotary Foundation of Rotary International awarded him the Paul Harris Fellowship.



"Doc" Bishop, founder of The Music Box Dinner Playhouse and a member & past president of the Rotary Club of Pittston, presented Michael with a Medallion and a Certificate which reads:

Michael G. Gallagher
is hereby named a
PAUL HARRIS FELLOW
in appreciation of tangible and significant assistance given for the
furtherance of better understanding and friendly relations among
peoples of the world.

Which nobody can deny...
---
If you have anything "Player related" you'd like to throw over the fence, send an email to
Webmeister
[Home]
[Top of Page]
---
©2016 Blueberry Hill Webs. All Rights Reserved.