appearing at The Music Box Dinner Playhouse
196 Hughes Street, Swoyersville, PA
570-283-2195 or 800-698-PLAY
Email office@musicbox.org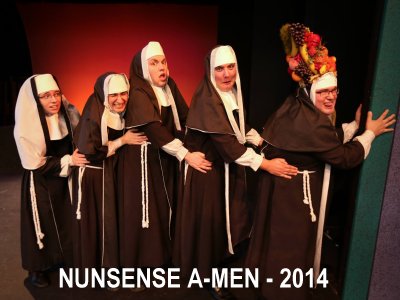 Our
Current
Production
Opens
March 13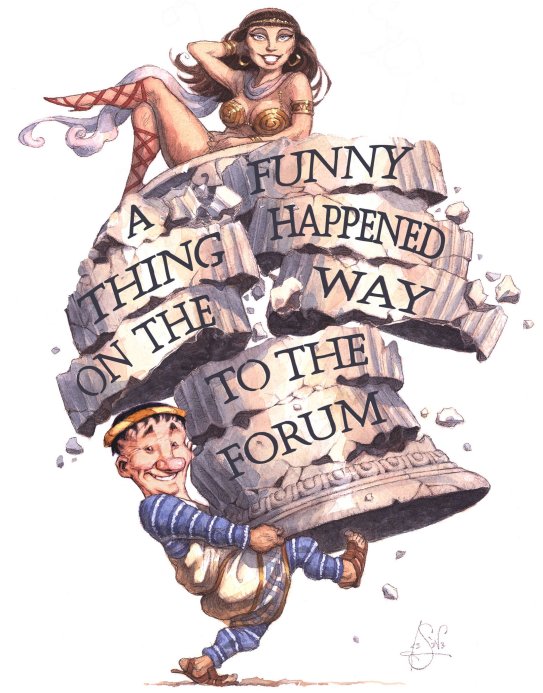 ---
THE BOXIE AWARD WINNERS FOR 2014

COSTUMES (a tie): Sue Drake - The King And I / Jimmy Williams - Into The Woods
SET DESIGN: Michael Gallagher - Urinetown
CHOREOGRAPHY: Amber McKenna & Dana Feigenblatt - Urinetown
MUSICAL DIRECTION: Kim Johnson - Into The Woods
SUPPORTING ACTOR: Karl Kleist - Jack in Into The Woods
SUPPORTING ACTRESS: Kim Johnson - The Witch in Into The Woods
ACTOR (a tie): Ben Steltz - Bobby Strong in Urinetown / Jimmy Williams - Sister Mary Regina in Nunsense A-Men
ACTRESS: Amanda Reese - The Baker's Wife in Into The Woods
DIRECTOR: Dana Feigenblatt - Urinetown
OVERALL SHOW: Urinetown
Congratulations to the winners and a huge thank you to ALL of the Players for everything you do on and off stage!! You make everything possible and do it with loads of talent and heart! Whether you're part of the staff, the board, the cast, the crew, the parents, the kids, the volunteers, the audience, THANK YOU! And Happy New Year!

---
The Music Box Players proudly announce
FREE THEATRE FOR SPECIAL NEEDS FRIENDS

---
We are a non-profit community theatre company appearing at
The Music Box Dinner Playhouse
196 Hughes Street Swoyersville, Pa
A buffet dinner theatre
with Main Stage and Children's musicals
throughout the year.
Call The Music Box at
800-698-PLAY or 570-283-2195
Box Office Hours: Tuesday through Saturday 11-3
and all performance days 2 hours before curtain

EMAIL:
Office@Musicbox.org
---

Join our list of Wonderful and Generous Benefactors font> today!

Click here to donate:



---
Announcements and Auditions
Employment Opportunities
Music Box Players Board of Directors
Directions to the Music Box Dinner Playhouse
---
The Music Box Dinners are catered by
Ellis Market Catering
399 Main Road
Hanover Twp, PA
570-824-6437

---

Member of The Northeastern Pennsylvania Theatrical Alliance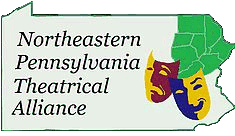 ---
www.musicbox.org is hosted on




[Top of Page]
---
© 2015 Blueberry Hill Webs. All Rights Reserved. www.musicbox.org